About
About Addtrust
features01
A team with relevant knowledge and experience
Project Manager
CEOHiroyuki Ohkura

My role at Addtrust

Project Manager
Careful, far-sighted planning and solid teamwork. Constant commitment to serving the client.
Unconstrained, versatile planning skills are Addtrust's fundamental strength.
During more than 20 years at Morimoto Co., Ltd., a medium-scale real estate developer, I was able to explore and learn about all aspects of the real estate business. My main responsibility was land purchasing, with project planning and operations as secondary responsibilities. One important thing I learned there was that the value of a property can drastically change depending on the quality of planning of its developer. Surprisingly, the same plot of land could be sold or rented at very different values depending on the development plan attached to it.
Fortunately, I was allowed to be involved not only in selling properties but also in operating ones after the construction phase was completed. This was a valuable experience, which has contributed to Addtrust's success today.
A team of professionals working together with a shared vision of perfection
A unique characteristic of Addtrust is that we do not blindly follow what our client tells us to do. This is because I, as the head of the company, want any town we get involved in to have something beautiful with which to showcase itself to the world, something that will last and serve the people living there for a long time instead of being torn down after a short time. In every project we undertake, we do our very best to offer a building or structure with excellent quality that will be appreciated for a long time, while also delivering the best possible ROI for its owner or operator.
For us to attain such excellent outcomes, it is indispensable to have competent external partners to help us through a project. For each of us to do the best job, everybody who is involved in the project, including both ourselves and external partners, must continuously strive toward higher ground. No job should be done in a fixed, routine manner. A professional team with versatile capabilities must work as one with a shared direction and passion. All individual elements of a project, as well as its general overview, are important to achieve consistent results in line with the client's needs. Our teams and their external partners work close together to accomplish shared goals. This is the way we work. It is what we are most proud of and is the reason why we are always able to offer the highest-quality, best-thought-out proposals to our clients.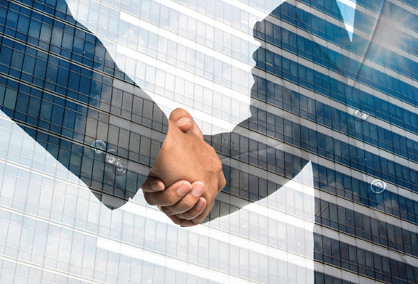 Project Coordinator
Seek long-lasting benefits for the client. Stop the "scrap & build" culture.
The joy of creation is what keeps our teams going
My first job after graduating college was at a financial institution. I was excited to be assigned to real estate financing, a business I have always been interested in ever since I was a student. However, after the bursting of the bubble economy in Japan, my main responsibility shifted from financing to debt collection, which was much less interesting. Eventually I quit the job and started over as a cook. That was when I experienced for the first time the joy of making people happy with something that I had created myself. This experience later prompted me to become involved in the real estate business again, but this time as a creator.
I was lucky to join Morimoto, a company directly involved in all aspects of the real estate business from purchasing land, to constructing buildings on it and selling or operating the completed project. That was where I met Ohkura, who was my first boss there. He was and still is a man who works completely unconstrained from preconceived ideas and always seeks and achieves new and better value for every project he undertakes. I knew from the outset that it would not be easy working for him (and it wasn't!), but my hard work under his guidance and supervision is what makes my present job truly exciting and gratifying.
One of my current responsibilities at Addtrust is working as a coordinator to help project teams function smoothly. No single real estate development project can be accomplished without the involvement of many different types of professionals. Inevitably there may sometimes be disagreements along the way. How to help people to overcome such differences to reach a conclusion that is satisfactory to all? This is what I do at Addtrust. It is not easy but it is a truly exciting job as it allows me to see people, who may be initially looking in different directions, gradually become united as one team working together toward a shared target.
Executive officer
Manager, Project Planning and Development Department Tetsunori Shizuya

My role at Addtrust

Project Coordinator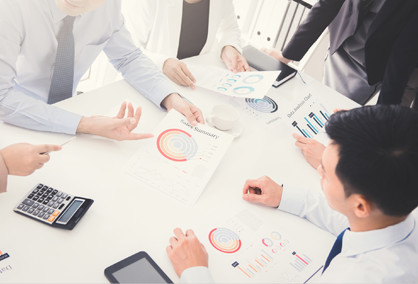 Creation of a long-lasting property to benefit the neighborhood
A good property remains useful and of high value for many years. To achieve this, it is crucial for a developer to have good management capabilities to maximize the benefit for both users and the client. As no single piece of land or building is the same, every project is full of challenges and new learning. Doing a good job not only serves the client but will also always benefit ourselves in the end. This kind of faith in work is what keeps us moving ahead.
Even as times change and new laws and social trends come and go, a carefully-planned and well-executed property will always serve people well and offer good value. Buildings designed with consideration for the ease of future renovations, extensions or potential transition to different uses, for example from a retailer to a restaurant, will remain useful for many years. With more of such cleverly designed buildings around, all communities will definitely be a better place to live. All our work, and everything we do in it, is another step toward achieving that grand goal.