Business Category

Self-proposed development program (houses for sale)
Next Stage Nakano-Fujimicyo *Joint venture with Morimoto Home Co., Ltd.
 For sales information, contact Morimoto Co., Ltd.
Location

Wada, Suginami-ku, Tokyo

Number of
household units

4 units

Land area

63.09–63.20 m2

Building area

103.50–114.70 m2

Number of floors
and
type of structure

Three floors above ground, wooden structure

Type of structure

Wooden frame structure

Construction
completion

Scheduled in December 2018
Our involvement in the project
Land sourcing
Support for land and building sales transaction
Market survey and project proposal
Planning and development consulting
Selection of design firm
Making and evaluating a business income/expenditure plan and offering recommendations
Selection of construction firm
Selection of business partners
Planning the operation schedule
Managing the operation schedule
Holding neighborhood meetings on the project
Making a leasing plan
Leasing management
Cost management
Others
Self-proposed development
Landscape & Plan
The houses are built on a south-facing corner lot with two sides facing an open road.
It is an ideal, open-feeling, sunny location.
A corner lot with two sides facing an open road
A very spacious, open-feeling land layout. Its location on a lot facing an open road on the southwest and southeast sides gives the houses abundant sunlight.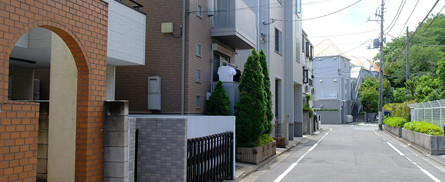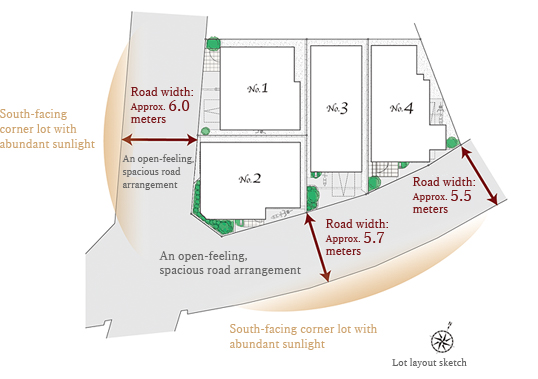 Individual parcel delivery boxes provided at all houses
A home delivery box for receiving parcels even when you are away from home. No need to arrange for re-delivery. Smart parcel handling for added convenience.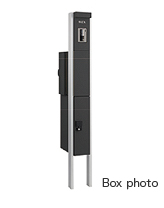 High-quality materials that add to the elegance of the building
The glass handrails on the balconies and the uniquely textured outer walls are just part of the carefully chosen materials that add to the elegance of the buildings.
Greenery to enjoy the beauty of the seasons in everyday life
Foliage of various plants decorates the southern edge and other areas of the lot.
It adds seasonable beauty to the landscape and harmonizes with the water nearby.